PLAY ON!
Friday, September 30, 2022
Newport Beach Country Club
6 p.m. Cocktails │ 7:30 p.m. Dinner
Entertainment and Dancing until 10:30 p.m.
Creative Black Tie │ Complimentary Valet Parking
You are invited to the theatre fundraising event of the season! Join us for a fun evening of fine dining, theatrical performances, and dancing in the company of fellow theatre lovers, business and community leaders, philanthropists, artists, creatives, and other VIP guests.
Proceeds from the 2022 Gala support SCR's onstage artistry and impactful education and community programs. We can't wait to see you!
2022 GALA COMMITTEE
CHAIR 
Tammy Tang
COMMITTEE
Sophie Cripe
Kristen Griggs
Lea Kong
Sarah McElroy
Talya Nevo-Hacohen
Stephanie Rogers
Michael Ray
Susan Shieldkret
Featured Performers
Karole Foreman and Damon Carter will perform an exclusive set of Nina Simone songs inspired by the play Nina Simone: Four Women.
Nina Simone: Four Women by Christina Ham opens SCR's 2022-23 season in October and is a deeply personal play with music that imagines how Nina Simone forged her true calling—and gave voice to countless other Black women.
For this Gala performance, SCR is thrilled to welcome back Karole Foreman (42, Rebirth, "NCIS," "Good Trouble"). SCR audiences may also recognize her as Nana in last season's production of Last Stop on Market Street. Karole will be accompanied by the spectacular pianist and performer Damon Carter.
Also playing will be The A-List is a dance band from Downbeat Agency comprised of professional artists and performers in the Los Angeles and Orange County areas. Notable mentions include lead vocalist, Jackie, who was in the 10 top ranking on "The Voice," male lead vocalist, Byron, who recently performed at the 74th Emmy Awards and lead vocalist, Payson, who recently released their own music. The performers have a deep love and appreciation for the arts and hope you enjoy their performance of an array of popular songs.
THANKS TO OUR UNDERWRITERS
CHAMPIONS
Michael Ray
Samuel and Tammy Tang
PRODUCERS
Steve and Laurie Duncan
Harmon and Lea Kong
Pacific Life
Sabra Health Care REIT
Jean & Tim Weiss
UNDERWRITERS
Leona Aronoff-Sadacca
Talya Nevo-Hacohen and Bill Schenker
Susan Shieldkret and David Dull
South Coast Plaza
FLORAL SPONSOR
Buccellati
COCKTAIL SPONSORS
Susan Shieldkret and David Dull
SPECIAL THANKS TO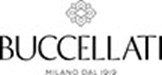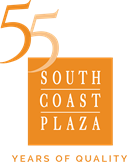 Underwriters are current as of September 14, 2022
QUESTIONS?
For additional information on purchasing tickets, underwriting or syndicating tables, or purchasing opportunity drawing tickets for SCR's Gala, please contact Steven Garry, Development Coordinator, at [email protected] or (714) 708-5060.
Masks encouraged, based on personal preference.